Tips for First-Time Homebuyers in Today's Competitive Market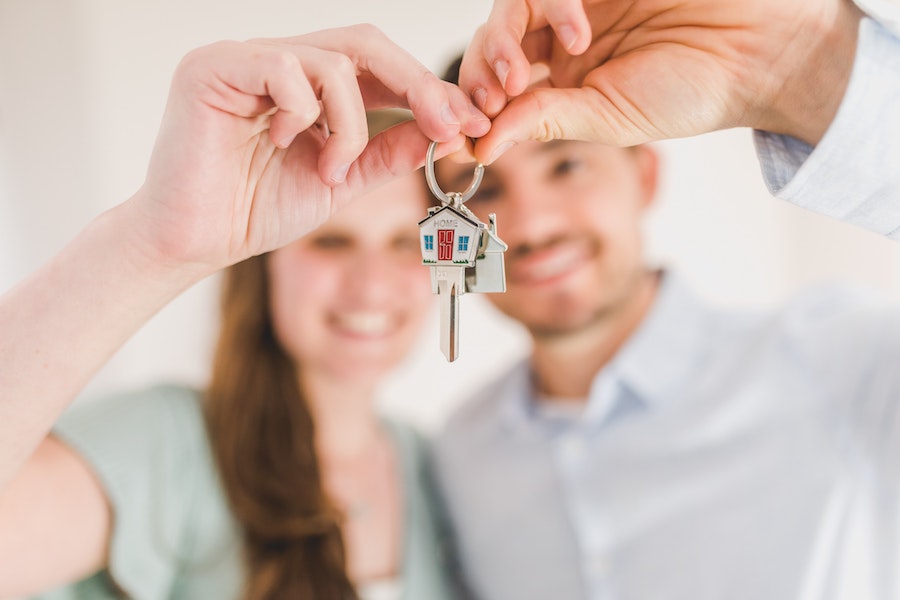 At the heart of the American Dream is the desire to own a home. For all first-time homebuyers, the current real estate market may feel discouraging. Although interest rates are low, home prices have continued to accelerate at a historic pace. Large down payments are often required to be considered.
Let's face it: even homebuyers who are on their second or third house are struggling in this current market. However, this blog post is intended to help by giving you more information about where the market is going and how you can potentially still achieve your dream of homeownership. There are programs and tactics to use in this very active marketplace.
Shifting Market Behavior
The signs that the overall market could be changing are here. Inventory is slowly rising in some parts of the country. Recently, the Mortgage Bankers Association reported that new applications have dropped while refinancing activity has dipped.
According to comprehensive research gathered by Norada Real Estate Investments, more existing homes were sold in 2020 than in any year since 2006. This trend appears to be on target to continue through 2022 as most buyers are millennials looking to grow into a bigger space as they start or expand families. Refin Brokerage also released a new report indicating that demand indicators were down and buyers did not have the same urgency to buy.
Although it is still a sellers' market, some data indicates that changes are coming:
The number of people putting their homes on the market to take advantage of the higher prices is growing.
Shifting populations related to remote working opportunities means many home buyers can live anywhere they want and still work for their companies.
There are uncertainties about what foreclosures may look like once the foreclosure moratoria and forbearance programs end. Right now, those have been extended but will expire as the labor market improves. This could lead to many more homes being available, creating greater inventory in 2022.
What can you do right now as a potential first-time homebuyer? Read on. You have the power to be pro-active and take advantage of available choices.
Tips for First-Time Homebuyers
As a first-time home buyer, there are many things you can do to be more competitive in this current market:
Improve your credit: Take the time now to increase your credit score with good fiscal discipline. You can get a copy of your credit report and see where you might be able to clean it up, including removing inaccurate information or paying down debt. Doing so will not only help you get the lowest interest rate possible, it may also help with mortgage pre-approval. Be patient: It can take time to improve your score, but this is the ideal time to work on your credit.
Save money: If it's possible, you can also use this time to save more money for the down payment. It will make you stand out against other candidates and potentially help you lower your monthly payments. You may even avoid the cost of private mortgage insurance (PMI) if you can come up with 20% down.
Find a good Realtor: You need someone on your side who can walk you through the home-buying process plus help you cope with the emotions that are often present during your first home purchase. A good Realtor can work with you and provide practical advice to get you through the process. To select the right Realtor, interview several and obtain information on their sales track record. You can also get a referral from a trusted friend, family member, neighbor, or a colleague who has bought or sold a home.
Work with a reputable lender: Get a lender as soon as you know you want to buy a home. You may also be able to work with the financial institution you presently use. Both can prequalify you for a mortgage and let you know how much you can afford based on your income, credit, assets, and down payment. Having this information upfront can be an effective tool to use in a bidding war. They will access the reality of what you can afford and how your purchase is appraised.
Research first-time buyer assistance programs: There are many programs designed to offset some of the costs that are associated with buying your first home. Federal programs include VA as well as 3% down options from Fannie Mae and Freddie Mac. On a state level, there are various assistance programs for first-time buyers, such as those provided by The California Housing Finance Agency. These can be combined with other assistance programs to get you the best options. Again, this is where working with a knowledgeable and experienced lender is beneficial because they can recommend the best programs for your situation.
Consider moving to a less expensive area: The pandemic has had a significant effect on workplace choices.If you are just starting out and don't have schools and other issues to consider and your jobs are virtual, then you might consider moving to a more affordable area for homes and overall cost of living.
If you are ready to move ahead as a first-time home buyer or just have questions, we are here to help. Contact us now!