Changes in the Home Appraisal Process: What It Means for Buyers and Sellers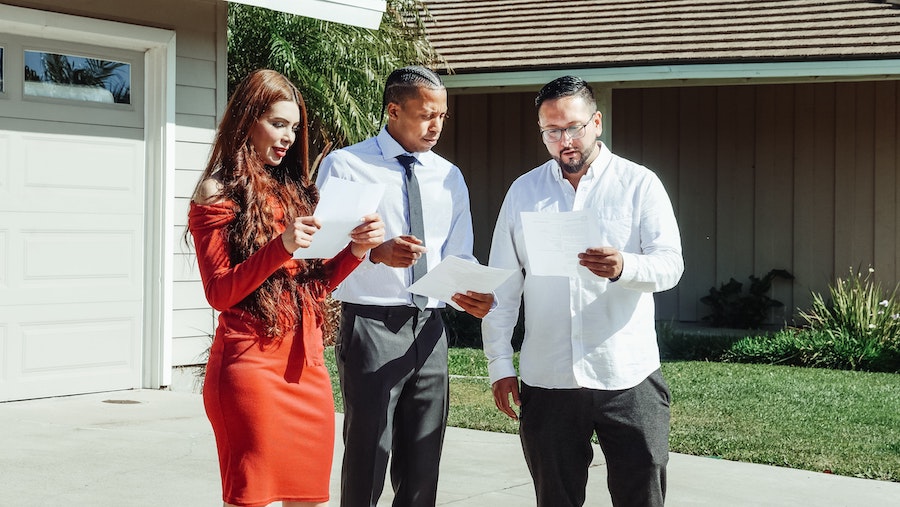 The appraisal industry has come under fire in the past year because of concerns over outdated processes, inaccurate comps, a lack of diversity, and poor training. There is general agreement that the appraisal process needs modernization.
The mortgage industry shares a belief that appraisers and appraisals remain an essential part of the mortgage lending process. Freddie Mac and Fannie Mae have set the standard for appraisal guidelines. Now, these organizations have acknowledged the importance of revising the process, guidelines, and forms. With the mission to ensure that Freddie Mac, Fannie Mae, and the Federal Home Loan Bank System are operating in a safe and sound way, Federal Housing Finance Agency (FHFA) have also started to push for changes that should be implemented in a timely fashion
Proposed Changes Impact Everyone
One of the key areas of focus is appraisal forms and the information collected that guides how appraisers report their findings on a home's value. Suggested changes include adjusting a property's characteristics being appraised based on the type of property. The goal now is to create a dynamic, flexible, and streamlined form that focuses on the most important information.
For example, an appraiser could enter a property address and then mark the form for certain property characteristics, such as how many units, whether it is owner-occupied or tenant-occupied, and if it is a fee or leasehold ownership. From there, additional information could be added. If it's a single-unit home, is there HOA information or amenities? When the appraiser completes all the required information, the file can then be sent to the lender in a report format.
For changes to occur, the industry will need to do considerable work into overhauling its technology and products to digitally transform the appraisal process. This transformation will take time to ensure the changes are appropriate and address all issues, meaning that some major changes won't be seen anytime soon. If rushed, there could be some negative consequences that exacerbate some of the very issues that need to change.
The Rush to Buy a Home: Appraisal Waivers
In today's hot housing markets, more homebuyers are waiving their home appraisal contingency to help make their offer successfully stand out amid intense bidding wars, and to speed up the buying and closing process. This could create many issues with risk for the lender and the prospective home buyer.
Unfortunately, in this situation, homebuyers often find that the price they've offered is higher than what the appraiser says the home is worth, which will often cause the deal to fall through.
If there is an option to skip the appraisal process, then there is not a true understanding of whether the price of the home is reflective of its real value. Knowing the real value of a property is what can help a lender decide if providing a loan for a certain amount makes good sense. The appraisal also helps the home buyer determine if they are getting a fair price.
The issues can continue long after a waived appraisal. The price paid for that home would then be used for home pricing metrics after that home sold, creating an ongoing trail of inaccurate pricing. Uninspected properties may also have unknowingly declined in condition yet sell for the value of a remodeled one.
A prime concern is that waivers would likely go to more privileged homeowners while those in affordable housing sectors would not have the same ability to skip the appraisal process. Already, there have been signs of inequality in the appraisal process by improperly trained appraisers who lack expertise. Therefore, there would need to be clear guidelines on hiring and training to create a more inclusive appraisal environment.
Further Improvements Suggested
The FHFA, Fannie Mae and Freddie Mac believe that automation technology, combined with greater appraiser training and hybrid appraisals known as bifurcated appraisals, could improve the process, saving time and money.
Staying on Top of the Changes
At American Mortgage Network, our goal is to track these proposed and implemented changes so we can provide the best lending experience possible and help make those mortgage decisions that benefit you as a homebuyer. Contact us now to learn more.
Update
Since we wrote about changes to the appraisal process, there has been further news about the efforts that are underway to create a more equitable appraisal system.
Due to the ongoing concern over appraisal bias, regulators, including the Federal Housing Administration (FHA) are focusing on the issue. They want to ensure that lenders are held accountable alongside valuation professionals for taking action to make significant changes and complying with anti-discrimination laws.
One of the major changes that may sweep across the country are that many states now require that appraisers undertake anti-bias training as part of the requirements for obtaining their license. Currently, states that require, or will require, this training include Minnesota and New York. Other states like California have broad legislation designed to increase fairness and equity into the housing process while Illinois and New Jersey are also considering similar action. Each state appears to have its own content, timeline, and requirements designed to address bias.
On a national level, there are changes as well, such as the requirement that appraisers must now take a seven-hour continuing education course every two years. For example, the Appraisal Foundation's course now includes a two-hour segment about bias and discrimination issues. The case study information is intended to help appraisers identify and understand the type of bias that they may see as part of their daily work.
The push toward more bias awareness training is a positive first step toward addressing the long-standing bias that has adversely impacted certain home buyer and seller segments.