A Guide to VA Loans and VA Loan Requirements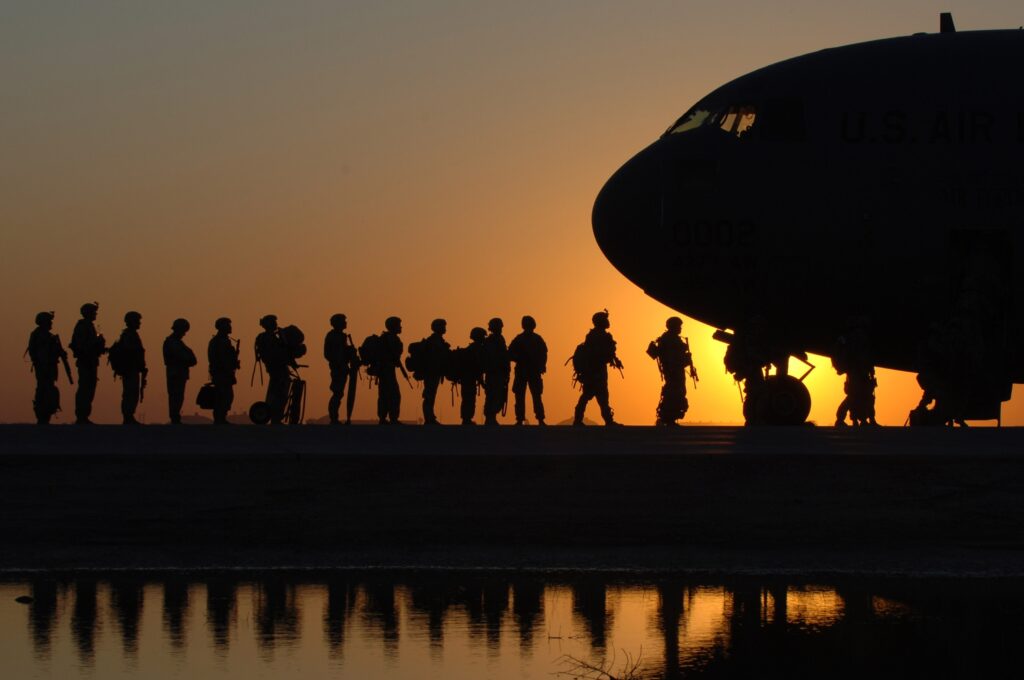 Everyone who wants to be a homeowner deserves to be a homeowner. However, it is not that easy to do, especially for veterans or those currently serving in the military.
The Department of Veterans Affairs (VA) is the government agency that guarantees VA loans. These loans are defined as low-cost military loans that mortgage lenders can offer to qualified veterans as well as to active service members and their spouses.
Even if your credit is less than stellar, you have a good chance of qualifying for a purchase or refinance. This is because the VA provides a guarantee to the lenders on these loans reducing the risk to the lender.
How VA Loans Work
The VA does not issue VA loans. Instead, they determine who qualifies for this type of loan and which lenders may issue VA loans.
The loans are considered non-conventional loans because they come with easier credit requirements, including less stringent borrowing requirements, lower interest rates, and no down payment due at closing. They also don't have monthly mortgage insurance.
Types of VA Loans
Veterans Affairs lists many types of VA Loans:
Purchase Loan to buy a home;
Native American Direct Loan (NADL) program for Native American Veterans or a Veteran married to a Native American to buy, build, or improve a home located on Federal Trust land;
Interest Rate Reduction Refinance Loan (IRRRL) to reduce monthly payments on an existing VA-backed home loan;
Cash-out refinance loan to take cash out of your home equity;
VA jumbo loan for a higher cost property;
VA One Time Close Construction loan; and
VA Renovation loan.
VA Loan Eligibility
Not everyone who has served in the military qualifies for a VA loan. Instead, you must meet at least one of the following criteria:
Served 181 days of active service during peacetime;
Served 90 consecutive days of active service during wartime;
Served at least six years with the National Guard or Reserves; or 90 days under Title 32 with at least 30 consecutive days; or
Are the spouse of a service member who lost their life in the line of duty or as the result of a service-connected disability.
Certificate Of Eligibility (COE)
A Certificate of Eligibility shows your mortgage lender that you are eligible for a VA loan. To get a COE, you need to demonstrate proof of service based on whether you are an active-duty military member, a veteran, or a surviving spouse. Most mortgage lenders can help you get this certificate.
Important Documents
There are many documents that must be submitted as part of the VA loan process:
For Veterans, submit a DD Form 214, which verifies your military discharge. You can request your DD Form 214 online by using the eBenefits.va.gov filing system.

Click "Manage" in the navigation and select "Housing" from the drop down menu.
Click on "Certificate of Eligibility for Home Loan."
Download and print your COE.

For Active-Duty Service Members, get a statement of service signed by your personnel officer or an adjunct or unit commander. It must include your full legal name, Social Security Number, and birthdate as well as the date you entered the service, any breaks or discharges you took from service, and the name of the commander providing the information. Ask your superior for a statement of service before you apply for your COE.
For Current National Guard or Reserve Members, also submit a statement of service. The requirements for your statement are the same.
For Discharged Members of The National Guard, submit an NGB Form 22, which is a Report of Separation and Record of Service for each period of National Guard service. You must also have NGB Form 23, Retirement Points Accounting, and proof of character of service.
For Discharged Members of The Selected Reserve, have a copy of your annual Retirement Points Statement and proof of honorable service and discharge.
For Surviving Spouses who do not get dependency benefits, get a COE if you have your spouse's DD Form 214, marriage license, and spouse's death certificate. You also need to print and complete VA form 21P-534-ARE, which is available on the VA benefits website.
For Surviving Spouses who receive dependency benefits, print and complete VA form 26-1817 from the VA benefits website. Then, you have a few options to apply for your COE, including applying online through the VA's eBenefits website or mailing your documents and a completed VA Form 26-1880.
Other VA Loan Eligibility Requirements
Beyond these requirements, there are others to prepare for as you apply for a VA loan:
VA loans may also be used for condos, multi-unit homes (up to four units), and manufactured homes, but not all lenders will finance loans for these property types.
The property you buy must be your primary residence within 60 days of purchase. A VA loan cannot be purchased to be a vacation or investment property.
The VA doesn't require a specific minimum credit score for VA loans, so this requirement varies by lender.
Your lender will look at your debt-to-income (DTI) when considering you for a VA loan. The VA does not set limits on your DTI, but some lenders may do so. The VA requires the residual income test.
The VA does not limit how much you can borrow, but there is a cap on the VA's guarantee. This is the amount of money they'll back if you default on your loan. According to the VA, the loan limit for a no-down-payment VA loan is $548,250 in most areas of the country. Some high-cost areas have higher limits.
Down Payment and Funding Fee
VA loans are one of the few loan options that do not require any down payment. However, "no down payment" doesn't mean "zero cost." You will still have to pay a funding fee based on the type of service, down payment size, if it's a first-time VA loan, and whether you're buying or refinancing.
Surviving spouses, veterans who receive disability, and Purple Heart recipients who serve in an active-duty capacity do not have to pay these funding fees.
How to Apply for a VA Loan
Here are the simple steps to apply for a VA loan:
Order a Certificate Of Eligibility (COE).
Get a Preapproval Letter from a lender.
Look for a house.
Make an offer
Get a VA appraisal and go through underwriting.
Close on your new home.
Is a VA Loan for You?
If you are ready to apply for a VA loan, work with a mortgage lender like American Mortgage Network who is an expert in doing VA loans. When you qualify, you can turn your dream of home ownership into reality with a low interest rate and no money down often despite past credit problems. 
</div>