A Look Ahead: 2022 Trends in Housing and Home Loan Financing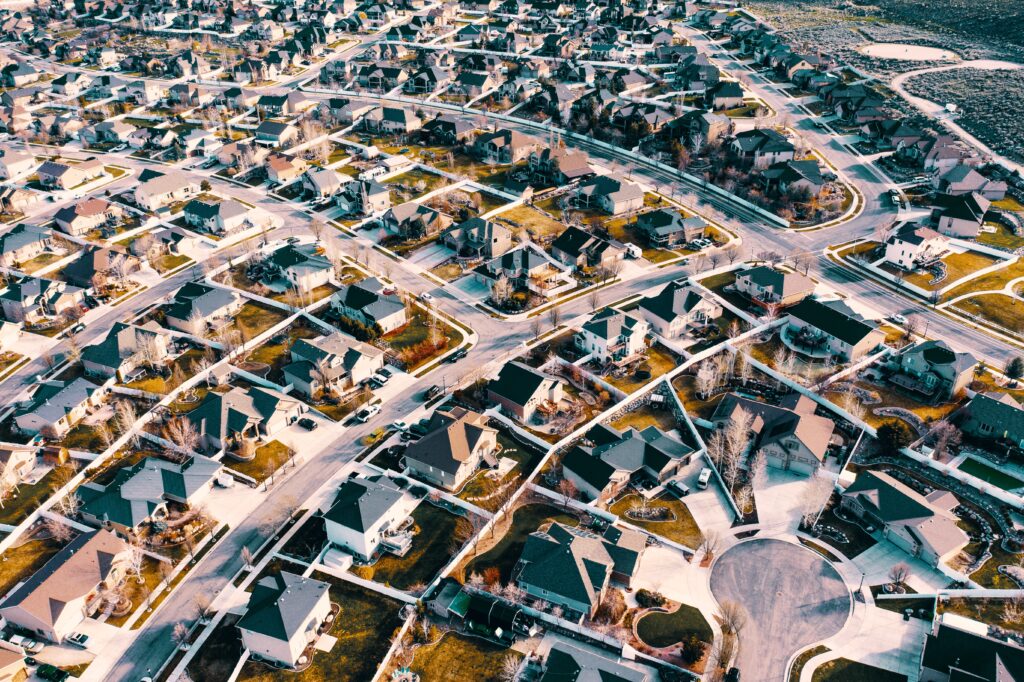 Rising home prices, plummeting interest rates and low housing inventory were significant trends that impacted 2021's housing and mortgage environment. Affordable housing initiatives and expanded homebuyer education also defined the housing market at a time when home purchases became more challenging. With just one month to go until 2022, will these trends continue? Can home prices keep rising? How will mortgage technology change?
Here are some thoughts on what we see for 2022.
Lower Origination Volume: A Sign of Other Trends
Fannie Mae has lowered mortgage origination figures for 2021 to $4.33 trillion from the $4.36 trillion it had estimated earlier in the year. It also changed its 2022 mortgage origination volume to $3.25 trillion, a reduction of $55 billion. Some of the factors for this decrease includes continued limited inventory, especially for first time home buyers, as well as persistent supply chain disruptions and inflation.
A Market More About Rebalance
Although there have been rumblings about another housing crash, most experts predict that won't happen. Instead, the 2022 housing market will be more about a rebalance to moderate interest rates, more housing availability, and a slower rise in home prices.
What's also different about the current environment compared to the market crash of 2008 is considerably more homeowner equity, which could limit the number of distressed sales in the near future. This homeowner equity adds up to $6.5 trillion, which, according to ATTOM Data, breaks down to about 70% of homeowners with more than 20% equity. Rather than go into foreclosure, those that are in arrears will look to sell. In return, this action will provide more housing supply and further choices for home buyers.
Housing Demand Will Continue to Rise
Even with the potential of more inventory, experts contend that housing demand will continue to increase at a much higher rate than future available inventory. This is due, in large part, to a growing number of millennials who are now expanding their families and looking to buy their first home or move into a larger property.
Thanks to ongoing attractive interest rates, more millennials are considering purchases over rentals than ever before. According to many experts, interest rates on 30-year mortgages will vary due to fluctuations that saw rates go as low as 2.66% at the end of 2020 to just below 3% for much of 2021. The Mortgage Bankers Association predicts that interest rates will hit a high of 4% by the end of 2022. In contrast, Fannie Mae expects the rate to average 3.4% at the end of the year. Redfin estimates that rates will rise from 3% to 3.6% by the end of 2022. Averaging the predictions yields an interest rate of 3.33% during the first quarter and 3.7% by the fourth quarter of 2022.
With growing housing demand, there are still predictions that home prices will increase in 2022. Fannie Mae estimates that home prices will grow 7.4%, year over year, while Freddie Mac has a lower prediction of 7%.
Other industry organizations, however, see much more of a slowdown for home price appreciation. For example, the Mortgage Bankers Association states it will be a 5.2% increase while the National Association of Realtors and Redfin believe there will be less than 3% year-over-year home price growth. Averaging these predictions provides an estimated 5.6% growth in home prices during 2022.
Redfin also sees the benefit of what it predicts will be a record number of home listings in 2022. This larger inventory will be precipitated by the end to the double-digit price growth previously mentioned. More homeowners will finally cash-out, deciding that the timing is right in the current environment. Also, if supply chain logistics improve, more materials will be available to grow available inventory.
The Arrival of e-Mortgages
New technology can deliver a much more efficient and potentially lower cost mortgage experience for home buyers. Next year could finally be the time when e-mortgages make their debut. Snapdocs and Freddie Mac have partnered on a new software solution program focused on helping originators transition to digital mortgages (e-mortgages) and electronic promissory notes (e-notes).
Many lenders, warehouse lenders, servicers, agencies, investors, and other mortgage technology companies are working on the same objective. With this type of support, the faster home buyers and sellers can enjoy the benefits of streamlined lending and closing processes.
What Do These Trends Mean to Home Buyers?
While home prices may continue to tick upwards, there is potential for more inventory in 2022, and interest rates are still low by historic standards. That means homeownership is within reach.
Our first-time homebuyer loans and loan products for veterans are two ways to make the dream of home ownership a reality. Contact us to learn how new programs, new products and our streamlined mortgage process can help you purchase a home in the New Year!
Happy holidays from the American Mortgage Network team!