Addressing Housing Market Volatility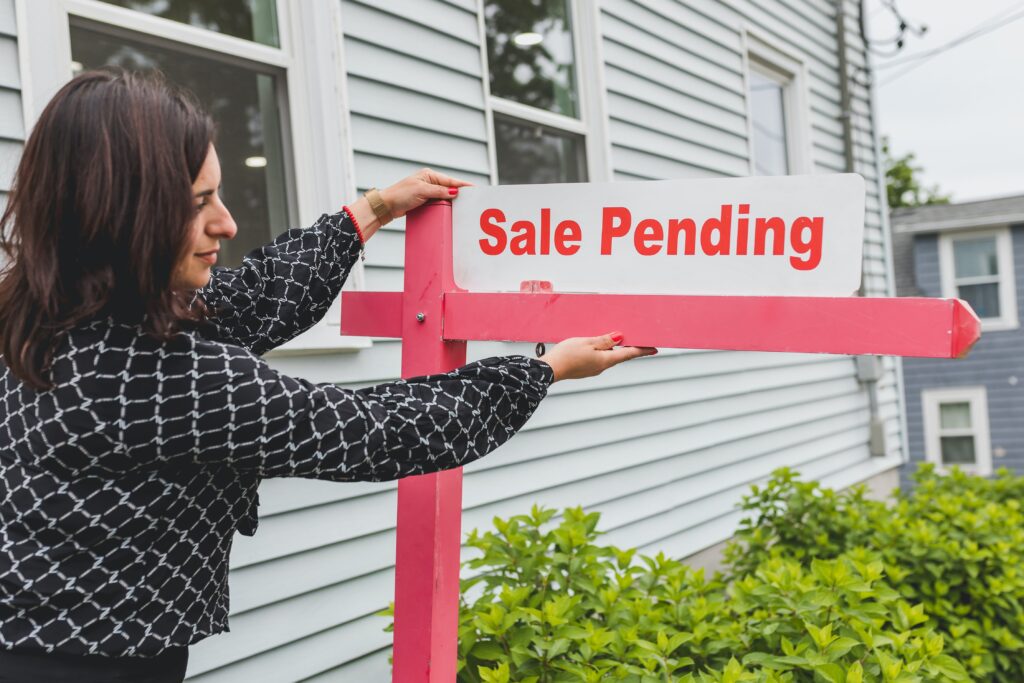 2022 has been quite a year in many ways. For home buyers and sellers alike, today's housing market has become a non-stop roller coaster ride. While interests go up, home values and accrued equity plummet. The news is filled with job cuts and rising prices. Companies that once let workers do their jobs from home are calling them back, leaving many who moved away wondering how they will return, especially with the uncertainty in the housing market.
For everyone involved, it's difficult to know what to do and when to act given such volatility. Even the experts are only offering potential scenarios rather than one clear picture of what may happen in the near future. Scenarios include ongoing high inflation with more interest rate increases; a responsive consumer price index that leads to gradual deceleration of inflation and stabilizing mortgage rates; or recession.
As a mortgage company with seasoned professionals who have been through so many dramatic marketing shifts, here is some advice we can provide as 2023 nears:
Stay Calm
No one should feel rushed into buying now just to beat the next rate hike. There is no need to jump into homeownership at any point. It's an investment and one that needs to be carefully assessed to ensure it's the right move for each person's financial situation.
Proceed with Caution
Above everything, your fiscal discipline should be the priority. Don't be wooed into a 20-year or 15-year loan just because it comes with a much more attractive interest rate. Doing so may leave you in a cash flow pinch because of the higher monthly payment.
It's better to have a longer mortgage where the payment is more comfortable for your financial position. Having said that, though, many companies are now trying to push 40-year loans. That is not necessarily the answer either.
Whatever loan length you select, make sure you have adequate cash flow to get you through all those other unexpected things that are sure to appear over time. This includes greater real estate taxes as home values go up as well as increased monthly expenses thanks to inflation.
Competition is Waning
For home buyers that are still in a position to consider a purchase, the good news is that competition for that dream home is declining. That means fewer bidding wars, if any. More contingences are starting to be accepted.
As a potential buyer, there may now be room for more negotiation with sellers, depending on the amount of time the house has been on the market and the mindset of the current owner. For example, you can start submitting solid offers that request a lower price. Also, home sellers are offering more deals like paying for closing costs as well as point reductions for interest rates.
Since this is now considered to be a buyers' market, this is the time to drive that hard bargain and see how sellers respond.
How to Combat Climbing Interest Rates
Although it may seem like an impossible battle to win, there are ways you can take on rising interest rates even if it means changing some of your home purchase criteria.
Negotiate with sellers. Many sellers are already starting to bargain with serious buyers or add incentives to attract prospective buyers. This includes funds that can be used to buy down an interest rate or use toward closing costs. In this market, it does not hurt to put some terms on the table that make financial sense for your situation.
Consider another location. With many companies continuing to allow for remote work arrangements and so many virtual positions available, it may be the right time to consider a wider zip code area as well as a different city or even state that better fits your financial position.
Adjust monthly budget. You may already have started looking for places to limit discretionary spending due to inflation causing everything from gas and groceries to services and products to go up in price. If you continue to look for ways to cut back, this may also leave more money for a housing payment.
Check out long-listed properties. As noted before, sellers may be more willing to negotiate, especially those whose houses have been stagnating on the market for longer than 30 days. The saying goes, "don't ask, don't get," so this is the time to start naming your price. All sellers can do is say no, but they also may say yes.
Consider new construction. In many areas of the country, new communities are forging ahead and lowering their phase pricing or offering great incentives in the form of upgrades, special rate promotions, and more. Often, new construction comes with lower insurance rates and/or other deals like solar panels and more efficient appliances for greater utility savings.
Increase your down payment. If you can wait a little longer to make an offer on a house because it means offering a larger down payment, this can reduce the mortgage size and potentially positively impact your interest rate.
We're Here to Help
At American Mortgage Network, our priority is you. We are here to answer questions and provide actionable advice to ensure you have the right mortgage for your situation. Contact us today to learn more about becoming preapproved or finding a loan that suits your needs.