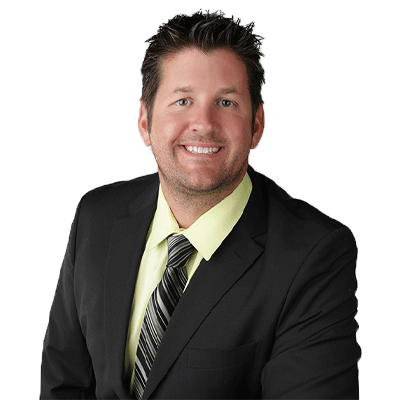 Brian Beland
Branch Manager
NMLS# 450649- EL Dorado Hills, CA
Brian Beland is a Partner and Senior Vice President of Mortgage Lending of American Mortgage Network. Brian's greatest passion comes by helping his clients achieve The American Dream Of Home Ownership. Having purchased his first home at the age of 21, his team is extremely knowledgeable in the industry and is very driven to help both first time homebuyers and experienced homebuyers. They help clients navigate the mortgage loan process efficiently and quickly while securing the very best rates in the market. Team Brian also strives to save as many trees as possible providing a completely paperless process until signing final loan documents at closing. While they specialize in El Dorado, Placer, and Sacramento counties, the teams' business is not limited to just the state of California, the company holds multiple state licenses across the United States and helps with purchase loans and refinance loans.
Brian's team has earned the title of being the #1 ranked lender in the area and has also achieved the Top 1% of loan officers nationwide for the past many years. With over $1,000,000,000 (one billion dollars) in funded mortgages they have the experience, knowledge, and passion to help his clients with an efficient and stress-free process. Whatever the obstacle or challenge that is presented during the loan process, Brian's team works tirelessly to find a positive solution. Over 3,500 very happy clients cannot be wrong. Team Brian's service to their clients are second to none; from the most preliminary stages of the home buying process through closing and beyond. Brian's team uses over 20 years of combined experience to make buying or refinancing a home seamless, streamlined, and efficient with a transparent loan process and real time loan status.
To ensure the best possible loan experience for his clients, Brian has a team to help ensure almost no phone call goes to voicemail. You can reach Brian's team usually 7 days per week via text or phone at 916-880-1149. They would love to take amazing care of you, your family, friends, and coworkers. Working with his team, you will receive a loan experience like no other and you will find that Team Brian with American Mortgage Network is your mortgage lender for life.
Please see our reviews HERE
(916) 880-1149

2222 Francisco Drive, Suite 520, El Dorado Hills, CA 95762